Welcome to slushbox.net [being constructed]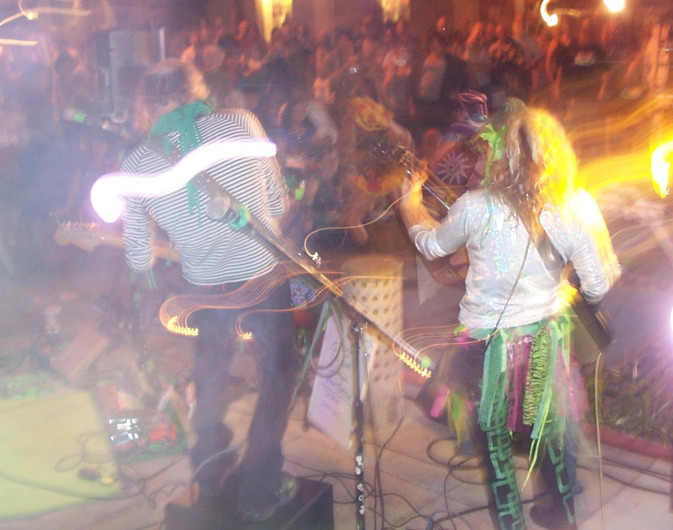 Their own rock theatre performance, "Find Your Own Streeple" at the downtown Long Beach Artwalk.
(image credit: Matt Cohn)
Our vibrant GREEN color scheme is
symbolic of thriving, growing, and sprouting.
GREEN is the color of our central energy vortex
aka, the heart chakra, the site of union between
our physical existence
and our higher etherial realms.
Realizing and flaunting that magical intersection of body and spirit
is what we endeavor to do.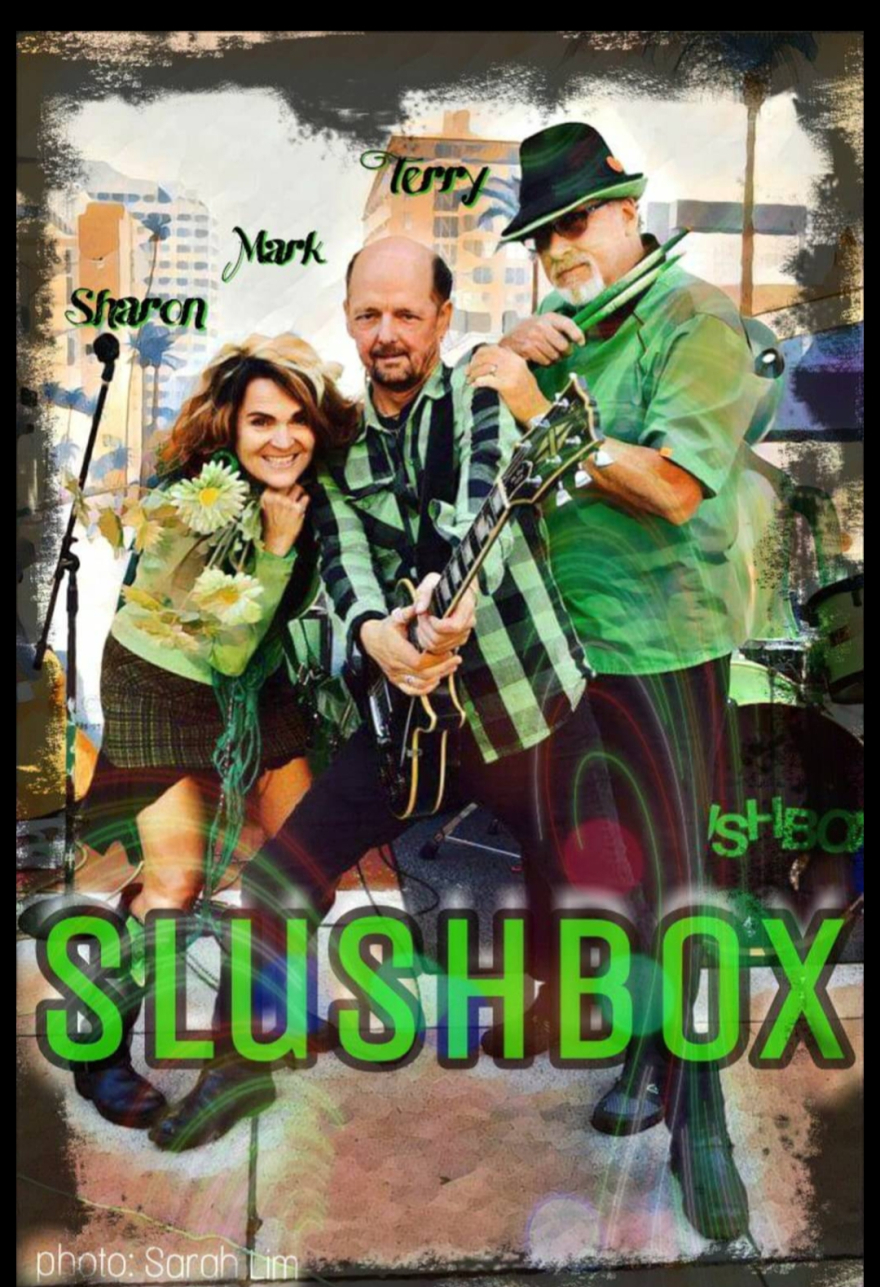 Nominee for Best of Long Beach "Best Local Band" Long Beach, California 2018.
Some history
In 2010 and 2011 we received the Spectator Appeal Award in the Belmont Shore Christmas Parade, performing our original music, and having the audience sing "Green Means GO!" along with us.
In 2012, we broke some major ground in fostering empowerment. We presented our own original rock theatre show entitled"Tappin' In Your Well" in downtown Long Beach.
Noteworthy is that we included a handful of people who had previously let their creative expressions fall away.
Specifically, a singer who hadn't sang in a long while did sing with us.
A taiko drummer who hadn't touched the drums since college did indeed play a drum with us.

We are experts in fostering the creative process in others.

In 2014, the next theatre was "Find Your Own Steeple", and it had an audience of 300, with coverage in the Long Beach Post, Press Telegram, and Gazettes publications. Within this show, we created the opportunity for a cast of 12 folks to experience the joy of their creative expressions!

Seasonal events at GreenBoughGardens followed, which were rock 'n' roll revivals:
"Dropping Leaves" is our Autumn show

"Burst Out" is our Springtime show

"The Grape You" is our Summer show

In 2018, Slushbox was nominated for Best Original Band of Long Beach, in the Best of Long Beach awards.
Single release of "Plant a Tree and Give a Gift to the World" in 2019-2020.
During the "world retreat" years, we did on-line healing through creativity workshops, that incorporated process activities, QiGong, dialog, and music!
Our endeavors foster reverence for Nature
and human potential.